---
The Walk of Life
---
Day 21 - The way back to Seattle
September 13, 1998
Victoria - Sidney - Anacortes - Burlington - Seattle

The ferry ride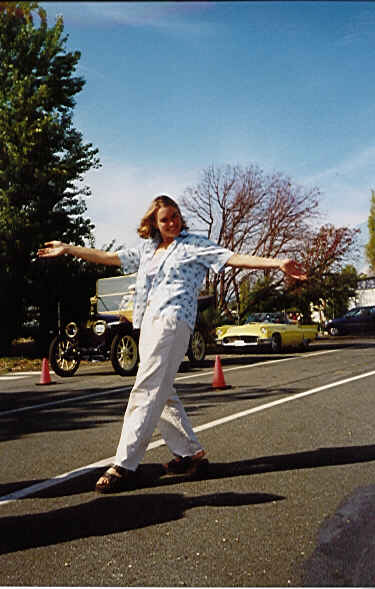 We had to get up early enough to make sure we wouldn't miss the Ferry. The Ferry started in Sidney. We arrived early. This gave us enough time to have breakfast and fill in the feedback forms while waiting for the Ferry. Even Andy had time enough to look for his passport. He foun it in his bag on the roof of the van. We also got a bit impressed by the two old cars also waiting.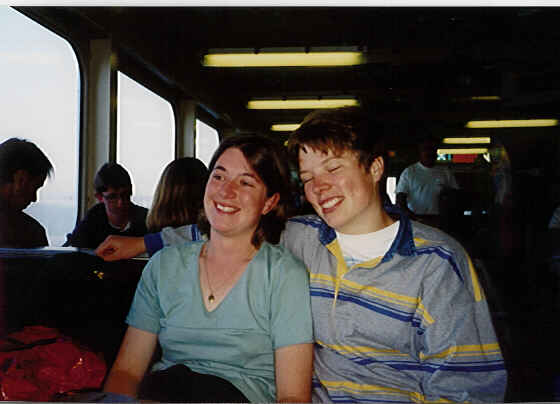 The Ferry took us from Sidney (Canada) to Anacortes (USA). We had lunch on the ferry and we even hadchances to see some wild life. They ecpected whales and lots of birds. And we could see some of them.
From Anacortes it was quite a short drive to Seattle. Most of it was highway. Not very impressing.
Seattle Downtown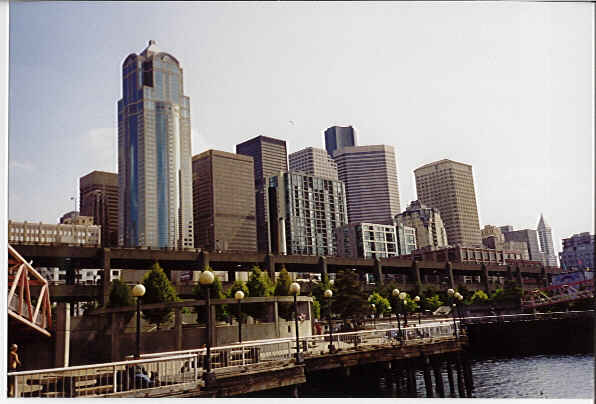 We arrived in Seattle early. We picked up Abigail who was invited by Mimmi to show us the city and join our farewell party. We stoped in the market close to the pier and got one hour to look around downtown Seattle. Since I've had two days to visit Seattle before the tour, I just rushed around a little. All the Seattle pictures on this page were taken before the tour. It wouldn't be possible to see downtown, the pier, the city and even Space Needle in only one hour.









The tour's end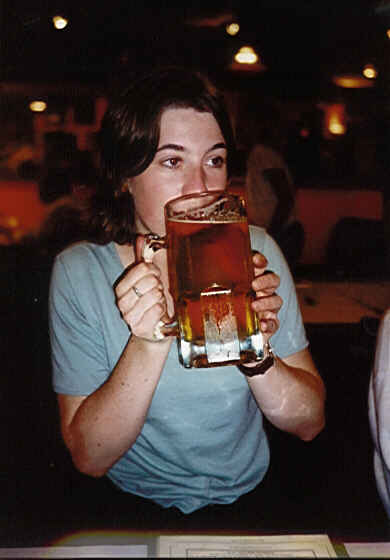 There's not too much to comment about a great tour' end. We went to the Grill restaurant close to the Airport Paza Hotel where most of us stayed. After a good dinner we enjoyed the night in Elisa's Hotel Bar (or better outside because not all of us were 21 or older).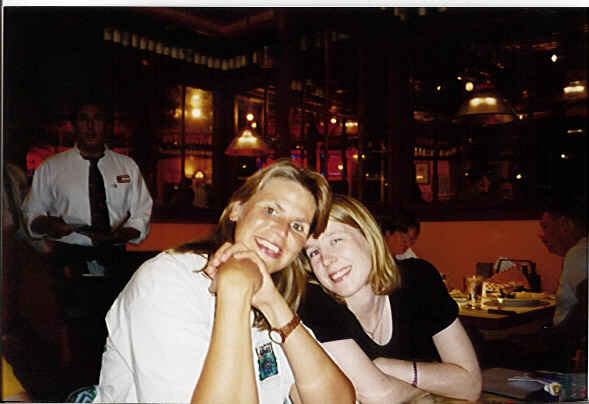 ---
This is the end