---
The Walk of Life
---
Day 10 - Jasper
September 2, 1998
Jasper: Mountain biking and Aquatic center

The bike hike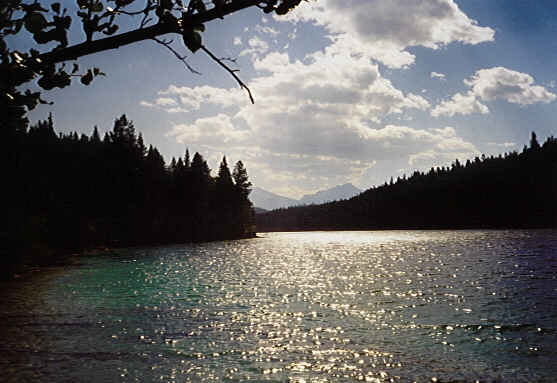 After a late morning rise and being driven to the showers by van (that's how big the campground was) we chose to go mountain biking on our free day in Jasper. This sounded a bit easier than the hikes we had but still a bit adventurous (and that's why we were there). After renting our bikes we decided to go into the valley of the 5 lakes with the goal to reach Wabasso Lake. It was a lightly rocky mostly small path leading through forests. It was all in nature. Except of some hikers we haven't seen any civilization on the way. The lakes looked much more beautiful in reality than on the pictures. The fifth lake was a bit tricky. We missed the right turn in direction to Lake Wabasso. The path along fifth lake got smaller and smaller till it almost disappeared. But since we thought we were on the right way we continued. That's where our bike ride became yet another hike. Bushes, steep climbs and downhills and mostly pushing or even carrying the bikes till we finally reached the right way. But we 'lost' more than an hour. So we decided do leave Lake Wabasso and go directly back to Jasper on the road. That was a good decision because that way we got time enough to have Lunch in a Greek restaurant (where they even didn't understand Mario ordering with Greek pronunciation).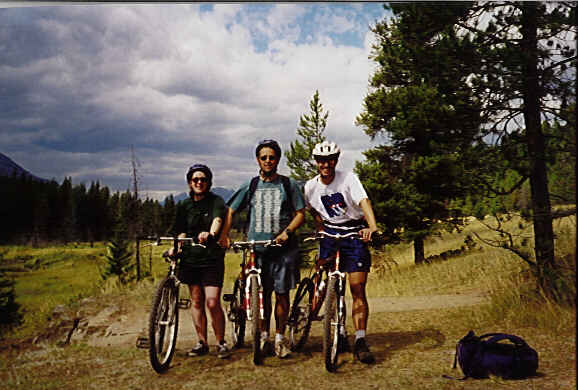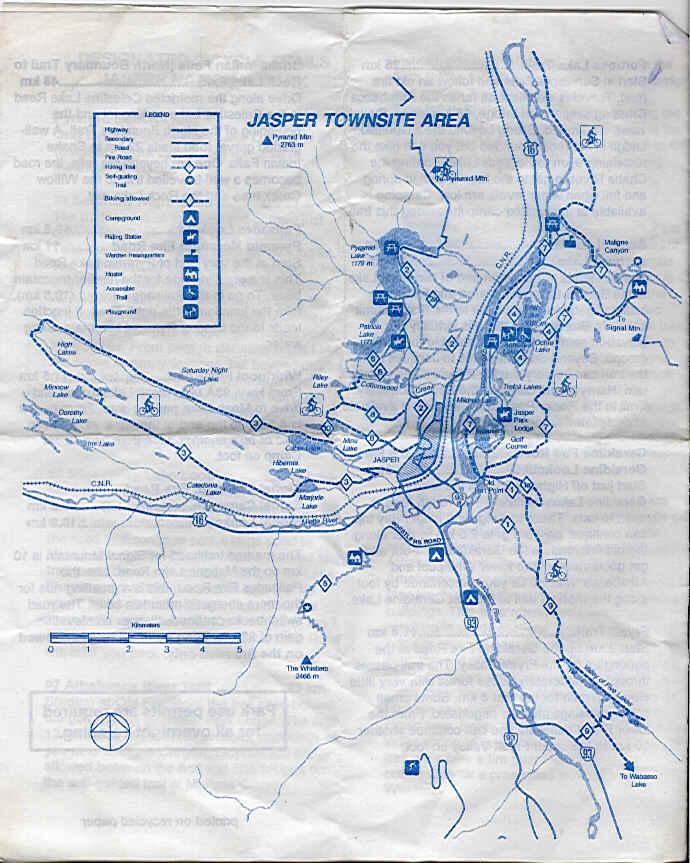 Relaxing in Aquatic center
In the afternoon we met in the aquatic center in Jasper. Aquatic center is a bit much. But it was a nice indoor pool (25m, 4 lanes) with dive boards and water slide and whirlpool, sauna, ... It was a nice relaxing afternoon. We enjoyed it and I evening used it for my only workout. What surprised me was that there were always many (3) lifeguards on duty and at least one of them had to be at the pool. That's law they told me.
---
Day 11 - Jasper to Wells Gray