---
The Walk of Life
---
Day 19 - Pacific Rim on the way to Victoria
September 11, 1998
Tofino, Sea Kayaking - Pacific Rim rain forest - Victoria

Sea Kayaking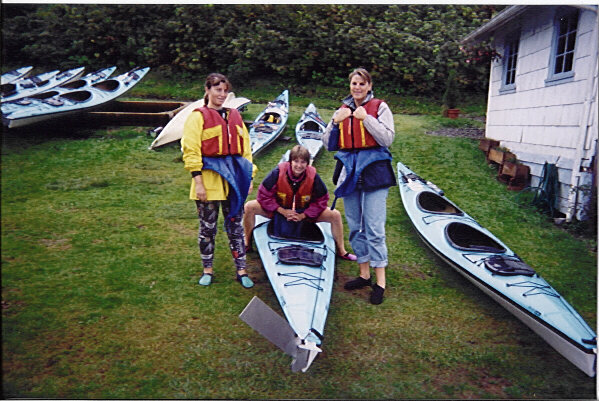 This morning we had to get up earlier, at least four of us. Sea Kayaking was planed. It was still raining, but we decided to do the Kayaking anyway. The rain shouldn't matter. Only the view could be better. Getting ready took some time. First we had to get our rain coats, life wests, shoes and tarps and dress correctly. Next step was to get the canoes ready. Then we got our instructions: how to enter a canoe (without falling in the water) and how to leave it, how to paddle, ... . Then we started for the ride. The water was extremely calm. But it was still quite foggy. After paddling some time and getting tired, we met the first wildlife. Lots of animals living along the waterline craps and much more. Later we also got to see some seals. Although we went quite far away from the shore, there was not much action. It was a safe ride. But we were getting tired anyway.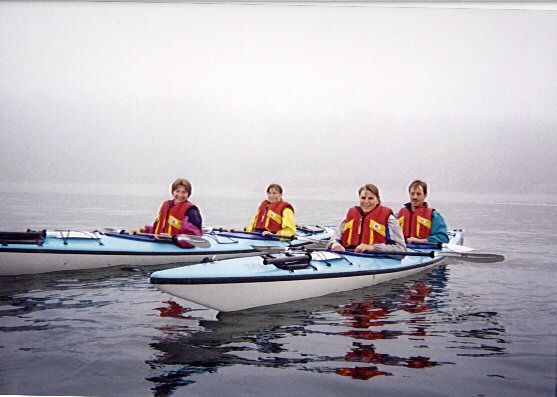 After the whole ride and bringing the canoes back, cleanup, etc. we arrived back at the camp site just before noon. All the others had decided to leave Tofino early (one day earlier than planed) to go to Victoria. Rain made it quite boring out here and everything was getting wet slowly. So we hurried getting our belongings packed (without too much dirt, which made it difficult).
Rain forest walks
On the way along the coast we stopped three times for short walks in the rain forest. Rain had stopped. It was even getting a little sunny. The walks were all between 30 minutes and an hour. It was relaxing and quiet. Let the pictures talk ...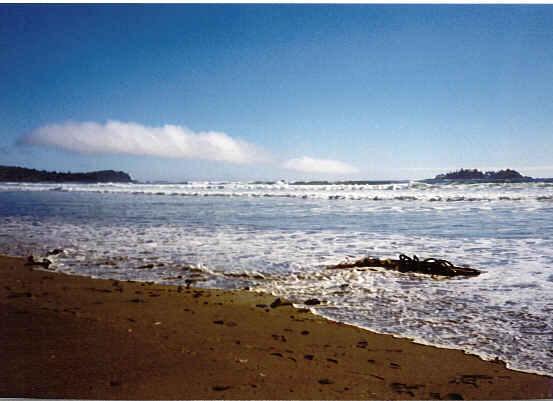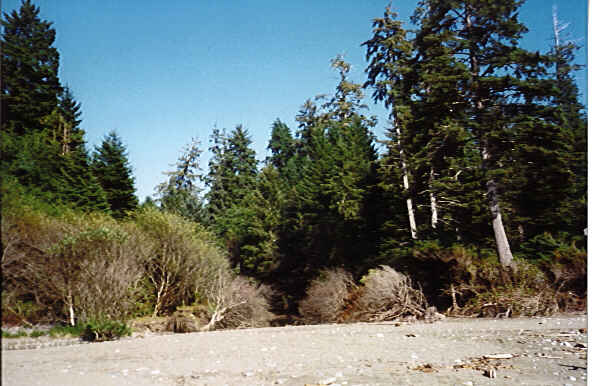 On the way to Victoria
In the afternoon we started the long drive to Victoria. We had no time to stop for a long time. We arrived on the K.O.A Victoria West at around 9 pm. It wasn't raining here and everything was dry. We put our tents up in a hurry and prepared a little dinner. Then we went to bed after a last massage session (everyone hits everyone).
---
Day 20 - Victoria