---
The Walk of Life
---
Day 8 - Banff N.P.
August 31, 1998
Banff N.P.: Heli flight from Canmore, Icefield parkway

Heli flight
We were only five of the two groups who booked the heli flight over the rockies. So Rob took us to Canmore while the others were taken into Banff for shopping and sightseeing. It was a 30 minutes flight over part of Banff N.P. and outside into the mountains. The flight brought us close to glaciers, mountains, over rock fields and lakes and through great uninhabited valleys. Perfect weather (we never had anything else so far) allowed for great pictures to be taken.
After being back Rob brought us to Banff too and we all got time to go shopping. Banff has a lot of souvenir shops as well as sporting goods (especially mountaineering and winter sports). Many places sell souvenir T-shirts. The real good T-shirts are available in the snow board shops. Rude boys was the shop I went to.
Icefield parkway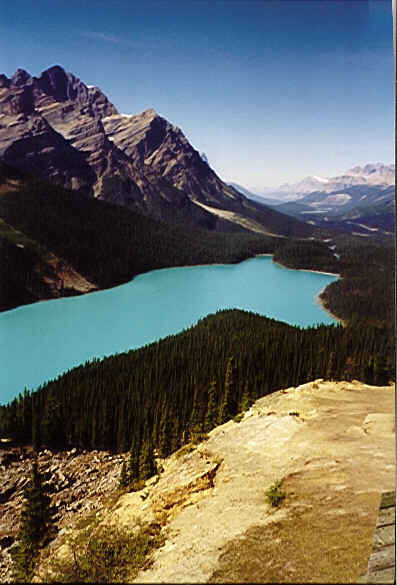 We used the afternoon to drive up Icefield parkway in direction to Jasper. We went the same way we would go the next day. But going to the Icefield Center we wouldn't have time to stop. Icefield parkway is worth driving. It has many great views along the way.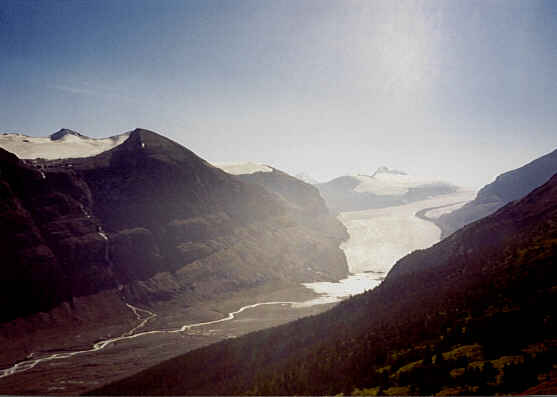 The first stop we did was at a quite touristy site at the Bow Summit Peyto Lake Viewpoint on over 2000 meters. Next unwanted stop was at the 'big bend' right before Sunwapta pass (2035m). Road construction work stopped us and we enjoyed the view and fooled with some of the workers from inside the van.
Then we stopped again just before Hilda Creek Hostel and took a short walk (30 minutes one way) up to a viewpoint over Saskatchewan Glacier. Saskatchewan Glacier is one of the Glaciers started at Columbia Icefield.
On the way back we took just another photo stop along the road and headed back to the campground to prepare our last dinner in Banff.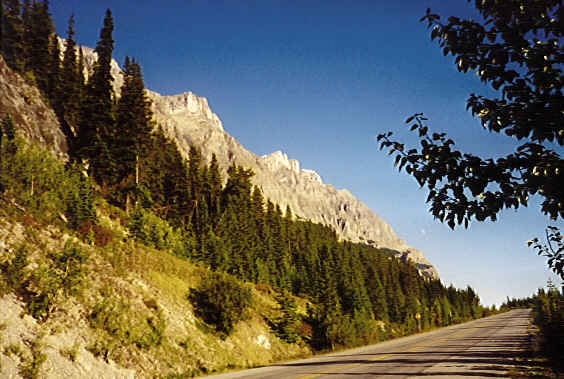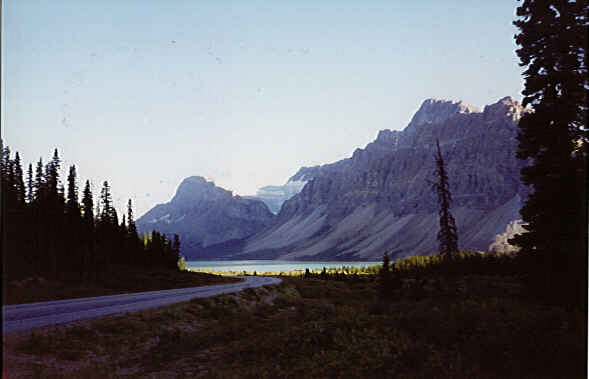 ---
Day 9 - Banff to Jasper